Yuki Honoka 300ml
Size: 300 ml

Class: Junmai
Rice: Dew no Sato

Rice-Polishing Ratio: 77%
Brewery Location: Yamagata Prefecture

Food Pairings: Steak, Yakitori, Ramen, Beef Stew, Acqua Pazza, Pizza, Paella
Tasting Notes: A cool, sharp new genre of dry Junmai Sake has arrived! Invigorating and light bodied. 
Awards: 2002 & 2003 Japanese Sake Award Gold Prize
2012 The Fine Sake Awards - Sake That is Delicious Warmed Gold Prize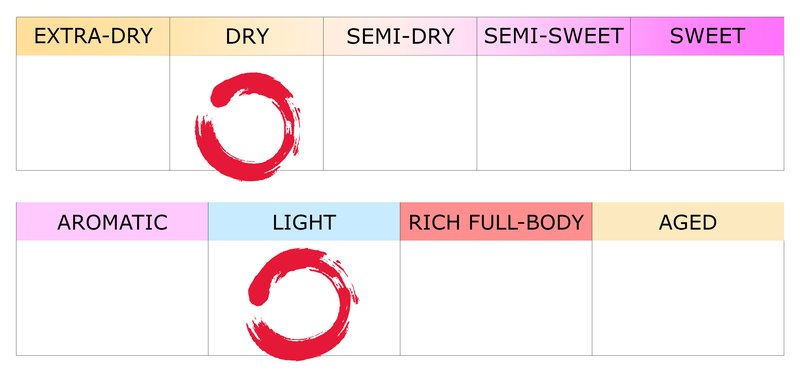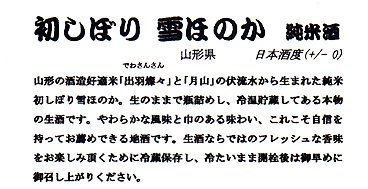 Brewery:  Takenotsuyu Shuzo (founded: 1858)
A brewery hidden in a bamboo groove that came to be known as Take no Tsuyu.  Rice.  Yeast.  Koji.  Water.  Brewers.  Nature.  Each piece of the puzzle of their sake is sourced locally, from the best source possible, and brewing is all done substancially and by hand.  Take no Tsuyu was named Eternally Best in Japan at the first All-Japan New Sake Competition.
Reviews