Yaemon Junmai Ginjo 300ml
Size: 300 ml
Class: Junmai Ginjo
Rice-Polishing Ratio: N/A
Brewery Location: Fukushima Prefecture
Food Pairings: Appetizers - Main Dishes, This Sake compliments delicate Japanese cuisine or raw seafood such as oysters on the half shell. It is also delicious with soy-sauce based dishes.
Tasting Notes: This Sake is very clean in taste, with the rice suggesting a subtle sweetness in the mouth. A very light and smooth sake to enjoy with sushi, sashimi and other fine dishes.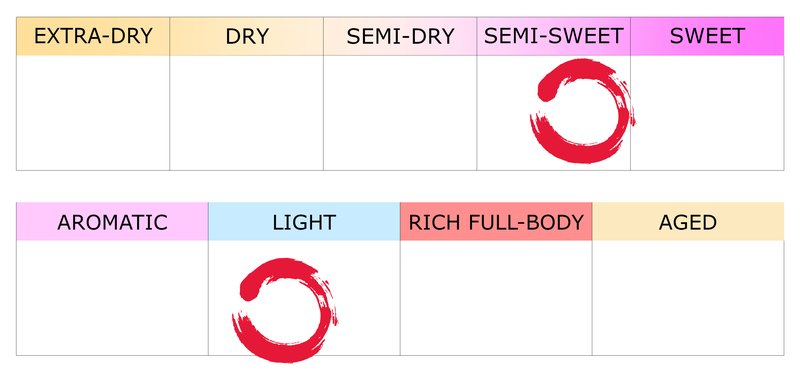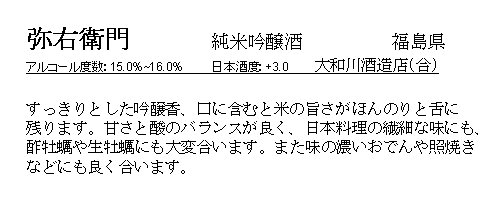 Brewery:  Yamatogawa Shuzo (founded: 1790)

The Yamatogawa Brewery was founded in 1790. The Fukushima Prefecture is well known as a fertile region for rice production. Abundant fresh water from the heavy winter snows gives this place the name"Water County". Yamatogawa produces the rice in company-owned rice fields. The rice is grown with environmentally friendly methods, such as minimal insecticide and no chemical fertilizers.

Reviews