Tengumai Yamahai Junmai 1.8L
Size: 1.8 L

Class: Junmai, Yamahai
Rice-Polishing Ratio: 60%
Brewery Location: Ishikawa Prefecture
Food Pairings: Mushrooms, Buri-Daikon, Soft Cheeses, Miso Based Dishes, Japanese Hot Pot
Tasting Notes: The seemingly effortless harmony so characteristic of Yamahai sake is ever present in Tengumai's masterful brew. Gorgeous pale straw pour, with a funky mushroom nose to match the acidic, dry and earthy first impression. While savoring the buttery mouthfeel, one may even notice hints of walnut bread and honeyed mead, so keep your eyes peeled. When chilled, the more floral notes come into play. An absolute pleasure to drink at any and all temperatures. 
Awards: Los Angeles International Wine & Spirits Competition 2013 - Yamahai & Kimoto Class - Best in Class
International Wine Competition 2011 - Junmai Sake Category - 1st Place Trophy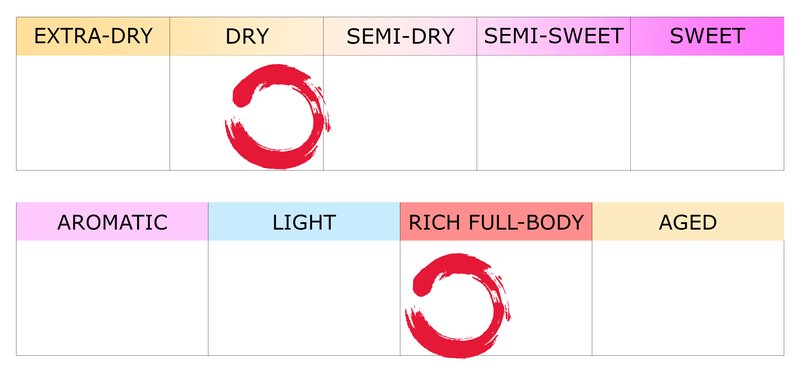 Brewery: Shata Shuzo Co. LTD. (founded: 1823)

Established in 1823, in the shadow of one of Japan's largest volcanic mountains "Mt. Haku". With the blessing of this dormant goddess (namely, her naturally filtered water) they brew exquisite sake.

Reviews