Sumiyoshi Goku Karakuchi 1.8L
Size: 1.8 L

Rice: Haenuki
Rice-Polishing Ratio: 60%
Brewery Location: Yamagata Prefecture
Food Pairings: Sukiyaki, Shabu Shabu, Imoni, Steak Yakitori, Hibachi, BBQ
Tasting Notes: A rich and extra dry muroka (not active carbon filtered) Sake with a light yellow color and a bold taste.
Known as the "Sake of Sake".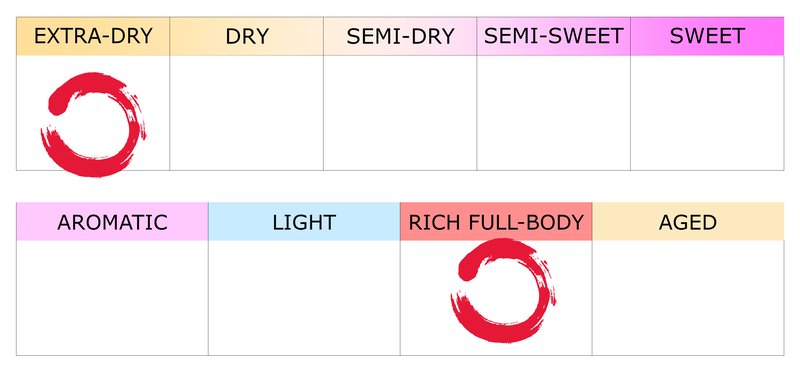 Brewery: Taruhei Brewery (founded: 1965)

Visiting Taruhei brewery is like stepping into a different era. They preserve the traditional sake making processes and use exclusively wooden tools whilst brewing. They strongly believe sake should be only made with rice, and therefore only produce Junmai Sake.  The ultimate aim is to produce sake you will not get tired of, but which also has originality and personality.
Reviews