Kiku-Masamune Taru (Cedar Infused) SPECIAL BOTTLE 720ml
Size: 720 ml SPECIAL BOTTLE

Class: Junmai
Rice: Japanese Rice
Rice-Polishing Ratio: 73%
Brewery Location: Hyogo Prefecture
Food Pairings: This sake complements a wide array of Japanese and Western cuisine, including spicy dishes and foods with rich, full-bodied flavors.
Bio and Tasting Notes: Nice aroma of cedar smoke with spicy, banana chip flavor.  This fine, dry sake is allowed to mature in barrels made of the finest Yoshino cedar. The sake is drawn from the barrel and bottled just as this aroma reaches its peak for optimal enjoyment. The refreshing aroma of Taru Sake serves to clear the palate by washing away residual food flavors remaining in the mouth.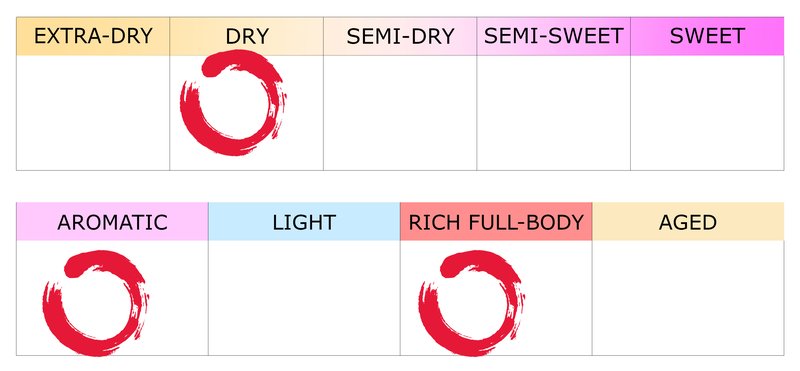 Brewery: Kiku-Masamune Sake (founded: 1659)

Established over 350 years ago, Kiku-Masamune takes their status as a representative brand of Authentic Dry Sake very seriously, and their mission is clear. As stated in their famous 1983 commercial, "As your eyes fall upon good food, you begin to crave Kiku-Masa. As the dryness of Kiku-Masa hits your tongue, you begin to crave good food". Their history is steeped in the image of Dry Sake one enjoys with a meal, and to that end Kiku-Masamune utilizes their multiple facilities across Japan to create the ideal sake that one will never tire of drinking. 
Reviews