Born Chogin Junmai Daiginjo 720ml
Size: 720 ml

Class: Junmai Daiginjo, Aged
Rice: Yamada Nishiki
Rice-Polishing Ratio: 20%
Brewery Location: Fukui Prefecture
Food Pairings: Most meat or fish dishes

Tasting Notes: Aged for a full five years at -8 degrees C / 23 degrees F - the ultimate Junmai Daiginjo sake. The fruity aroma of ripe melon, banana, pineapple, and papaya fills your palate. It is moderately sweet, yet the finish is crisp and clear. The flavor is diverse with a note of honey and caramel that develops from long-term aging.  It represents the very best of Japanese sake.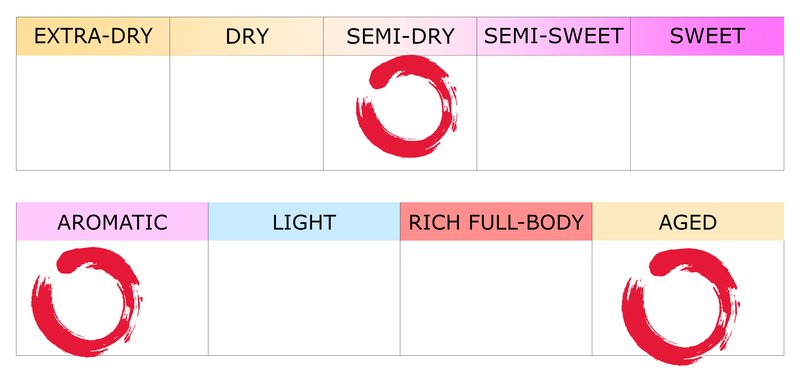 Brewery:  Kato Kichbee Shoten (founded: 1860)
Originally operating as a money exchange business and very deeply involved in the affairs of the community, in 1860 the village headman and founder became involved in sake brewing. For eleven generations, they have carried the Kichibee name, and in 1866 registered the name as a trademark. In Sanskrit, "Born" is translated roughly as purity/striking truth, and represents the brewery's strong belief in second changes and karmic rewards for hard work. In the beginning of the Showa era, the emperor used Born sake for Japan's ceremonies, festivals, and guests as Japan's representative brand.

Reviews