Nihonkai 1.8L
Size: 1.8 L

Class: Tokubetsu Junmai

Rice-Polishing Ratio: 60%
Brewery Location: Mie Prefecture
Food Pairings: Appetizers, Lightly flavored dishes.
Tasting Notes: Has flavours of rice and minerals. Very soft on the palette with a light savoury touch. Pear and strawberry aroma with a refreshingly aromatic finish.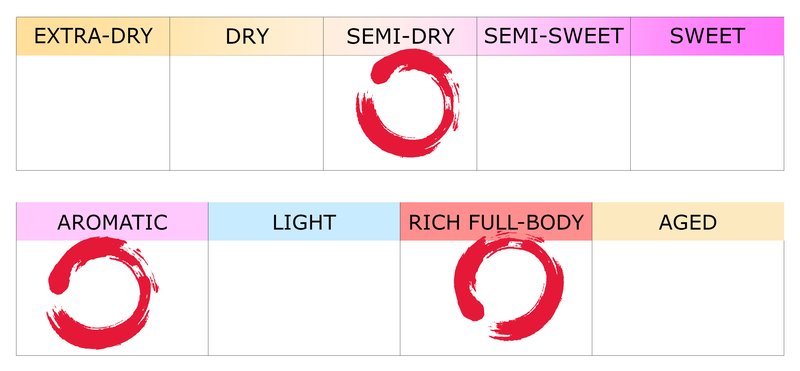 Brewery: Yokobue - Ito Shuzo Co. (founded: 1955)

Nihonkai continues the centuries old hand brewing technique, producing qualities which modern machinery can not match. Pleasantly light, Nihonkai has the versatile flavor, which compliments a variety of dishes.
Reviews