Tengumai Red Junmai 720ml
DISCONTINUED
Size: 720 ml

Class:
Tokubetsu Junmai
Rice:
Gohyakumangoku
Rice-Polishing Ratio: 60%
Brewery Location: Ishikawa Prefecture
Food Pairings: Miso Flavored dishes ie Nabe, Misoyaki. Teriyaki Dishes. 
Tasting Notes: Tengumai Red is the perfect Junmai Sake to pair with food thanks to the rich umami and acidity that enhance partnering flavors. Has exquisite balance of dryness and flavor, and a unique color.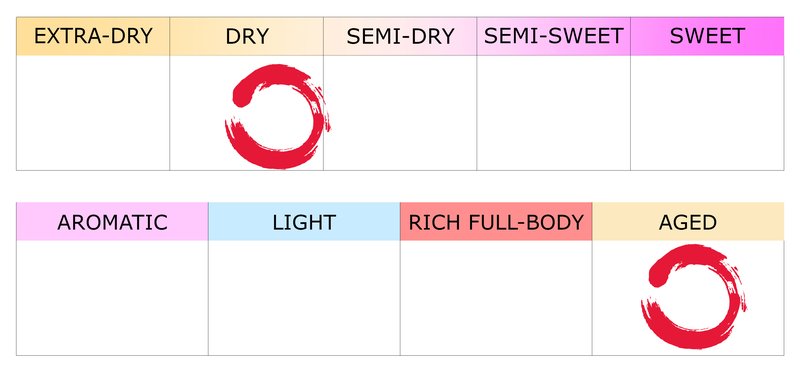 Brewery: Shata Shuzo Co. LTD. (founded: 1823)

Established in 1823, in the shadow of one of Japan's largest volcanic mountains "Mt. Haku". With the blessing of this dormant goddess (namely, her naturally filtered water) they brew exquisite sake.

Reviews