Taki No Koi 720ml
DISCONTINUED
Size: 720 ml
Class:
Junmai Ginjo
Rice-Polishing Ratio: 55%
Brewery Location: Hyogo Prefecture
Food Pairings: Main Dish - After Dinner, Complements medium flavored dishes: Shepard's pie, cheese pizza, cinnamon rolls.
Tasting Notes: The name comes from a Chinese legend of a carp swimming up a colossal waterfall. Upon reaching the top and entering the Dragon's Gate, the freshwater fish transforms into a beautiful dragon. There's a similar accolade as Taki No Koi has captured the Gold Medal in six successive years from the prestigious Mon de Selection. This Junmai Ginjyo offers an exquisite fruity and refreshing taste, subtle acidity, and a very clean finish.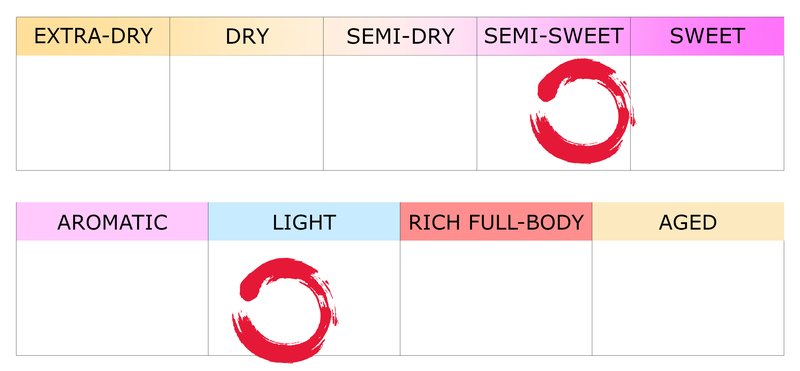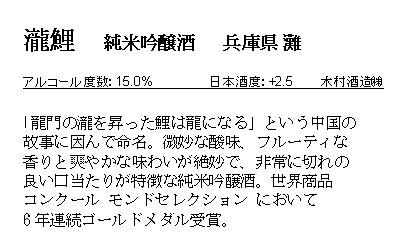 Brewery:  Sakuramasamune Shuzo (founded: 1625)
Sakuramasamune started brewing sake in 1625 and it has been around 400 years since then. The history is the same as the one of Yamamura's family.  Currently Tazaemon Yamamura, is president and 11th head of the family.  He explains their top priority is to produce sake of the best quality, through which they try to offer their customers a pleasant and relaxed life.  Sakuramasamune contributes for the good of the local community by handing down our cultural heritage to the next generation.  They use Yamadanishiki in Hyogo and groundwater for brewing "SAKURAMASAMUNE Yakimare Ki-ippon" and "SAKURAMASAMUNE Shumare Honjozo". They brew their sake and control in the whole process manually and take responsibility to offer their products.  They have been handing down their cultural heritage that was inherited by our predecessors, and will keep offering the best quality of sake to people who love Sakuramasamune.
Reviews