Nihonkoku 720ml
Discontinued 
Size: 720 ml
Class: Junmai Ginjo
Rice-Polishing Ratio: 55%
Brewery Location: Niigata Prefecture
Food Pairings: Appetizers - Main Dishes, Complements light to rich flavored dishes: smoked fish, yakitori with sauce, roast pork, stewed meats.
Tasting Notes: Fragrant and creamy with rich flavors of apple, sesame and a hint of citrus tangerine.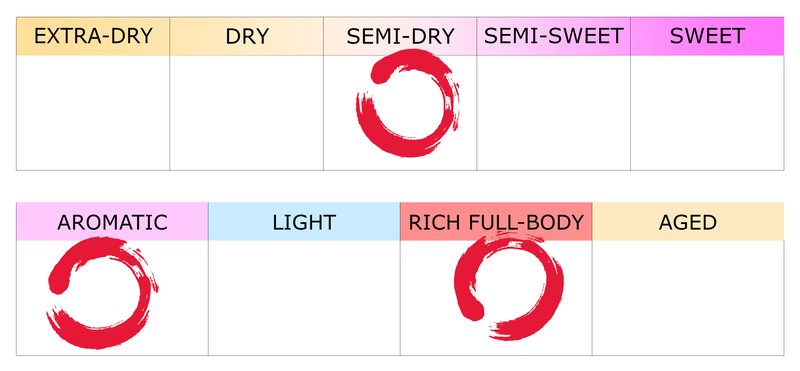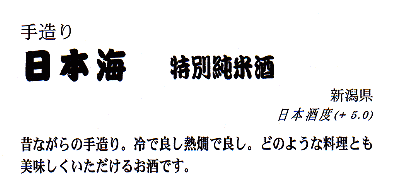 Brewery:  Taiyo Shuzo (founded: 1635)
The history of Taiyo Sake Brewery began with the merger of 14 old breweries in the Murakami area. In 1945, the company Kaetsumeijo ("Kaetsu Famous Brewery") was established and it began producing sake under the brand name Koshi-no Tama. Koshi refers to Niigata and Tama means "spirit" in Japanese. Five years later the company name was changed to Taiyo Sake Brewery and the brand name to Taiyozakari. Though the present day company was established in the post-war Showa Era, the history of each of the 14 parent breweries goes back much further.For example, one of these 14 breweries was established in 1635 (the 12th year of the Kanei Era), before the first publication of The Life of an Amorous Man.
Reviews